In today's digital age, having a solid understanding of digital marketing is essential for businesses and professionals alike. With the rapid growth of online platforms and technology, traditional marketing strategies are no longer sufficient to reach and engage with target audiences. This is where digital marketing comes into play. It encompasses a wide range of strategies and techniques that leverage digital channels such as search engines, social media, email, and websites to promote products and services.
Digital marketing training provides individuals with the knowledge and skills necessary to succeed in this ever-evolving field. It equips them with the tools to create effective digital marketing campaigns, analyze data, optimize websites for search engines, and engage with customers online. By investing in digital marketing training, you can gain a competitive edge and position yourself as a valuable asset in today's job market.
Types of Digital Marketing Courses
When it comes to digital marketing courses, there are several options to choose from. The right course for you will depend on your current skill level, career goals, and preferred learning style. Here are some of the most common types of digital marketing courses:
Introductory Courses: These courses are designed for beginners who have little to no prior knowledge of digital marketing. They provide a comprehensive overview of the field, covering topics such as search engine optimization (SEO),

social media marketing

, content marketing, and email marketing.

Specialized Courses: If you already have a basic understanding of digital marketing and want to delve deeper into a specific area, specialized courses are the way to go. These courses focus on a particular aspect of digital marketing, such as SEO, pay-per-click (PPC) advertising, or social media advertising.

Advanced Courses: For professionals who already have experience in digital marketing and want to take their skills to the next level, advanced courses are the ideal choice. These courses cover advanced topics such as data analytics, conversion rate optimization, and marketing automation.

Certification Programs: Many digital marketing course providers offer certification programs that validate your skills and expertise in the field. These programs often require you to complete a series of courses and pass a final exam to earn the certification.
Factors to Consider When Selecting a Digital Marketing Course
Choosing the right digital marketing course can be overwhelming, especially with the abundance of options available. To help you make an informed decision, here are some key factors to consider:
Reputation and Credibility: Research the course provider and check their reputation and credibility. Look for reviews and testimonials from past students to gauge the quality of the course and the level of support provided.

Course Content and Curriculum: Take a close look at the course content and curriculum to ensure it covers the topics and skills you want to learn. Look for courses that offer a good balance of theory and practical application.

Delivery Method: Consider your preferred learning style and choose a course that aligns with it. Some courses are delivered entirely online, while others offer in-person training. Decide which format you are most comfortable with and what fits your schedule best.

Course Duration: Consider the duration of the course and determine if it fits within your timeframe. Some courses are short and intensive, while others are spread out over several weeks or months. Choose a course that allows you to learn at a pace that suits you.

Cost and Value for Money: Evaluate the cost of the course and the value you will receive in return. Compare the course fees with the content and level of expertise offered. Keep in mind that investing in

quality training can yield significant returns in your career or business.
Online vs. In-Person Digital Marketing Courses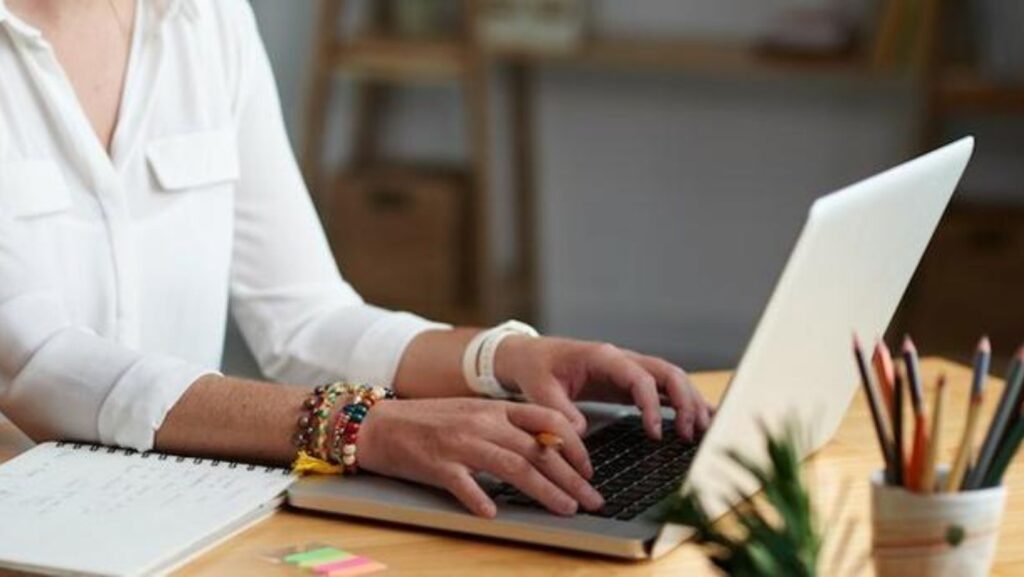 One important decision to make when selecting a digital marketing course is whether to opt for an online or in-person format. Both options have their advantages and disadvantages, so it's essential to weigh them against your preferences and circumstances.
Online Courses: Online courses offer the flexibility to learn at your own pace and from anywhere in the world. They are typically more affordable and allow you to access course materials and resources whenever you need them. However, online courses require self-discipline and motivation to stay on track, as there are no set class times or face-to-face interaction with instructors.
In-Person Courses: In-person courses provide a structured learning environment and the opportunity to interact with instructors and fellow students. They often offer hands-on exercises and real-life case studies, allowing for immediate feedback and collaborative learning. However, in-person courses are usually more expensive and may require you to travel to a specific location.
Consider your learning style, schedule, and budget when deciding between online and in-person courses. If you are self-motivated and can commit to a self-paced learning schedule, online courses may be the best fit for you. On the other hand, if you thrive in a traditional classroom setting and value face-to-face interaction, an in-person course may be more suitable.
Tips for Getting the Most Out of Your Digital Marketing Course
To ensure you get the maximum impact from your digital marketing course, here are some tips to keep in mind:
Set Clear Goals: Before starting the course, define your goals and what you hope to achieve. This will help you stay focused and motivated throughout the learning journey.

Stay Engaged: Actively participate in the course by asking questions, joining discussions, and completing assignments. This will enhance your understanding and allow you to apply the knowledge effectively.

Practice Hands-On: Take advantage of practical exercises and real-life case studies to apply what you've learned. This will deepen your understanding and build your confidence in implementing

digital marketing strategies

.

Network with Peers: Connect with fellow students, instructors, and industry professionals to expand your network. Attend webinars, join online communities, and participate in networking events to foster meaningful relationships.

Continual Learning: Digital marketing is a constantly evolving field. Stay updated with the latest trends, tools, and strategies by reading industry blogs, attending webinars, and pursuing further education.
Conclusion: Finding the Ultimate Digital Marketing Course for Maximum Impact
Selecting the right digital marketing course is a crucial step towards acquiring the skills and knowledge needed to thrive in today's digital landscape. By considering factors such as reputation, course content, delivery method, and cost, you can make an informed decision that aligns with your career goals and learning style.
Whether you choose an online course or in-person training, remember to stay engaged, practice hands-on, and network with peers to get the most out of your digital marketing course. Continual learning and staying updated with the latest industry trends will help you stay ahead of the curve and maximize the impact of your digital marketing efforts.